Archives
Carbon County Museum accepts research requests pertaining to Carbon County people, places, and history. Archival staff will search birth, death, and marriage records upon request. Our Research Finding Aid provides a listing of topics covered by our research files.
The first hour of every research request is free; every hour after the first hour is $15. Carbon County Museum will respond as soon as possible with a list of the types of materials in our collection that meet submitted research criteria. Fees for reproduction and publishing requirements are based on the museum's Copy/Processing Fee Schedule, Photograph Collection Use Fees, and the Permission to Publish Contract.
To submit a research request or contribute to our archival research materials, please contact our collections department at (307) 328-2740 or registrar@carboncountymuseum.org.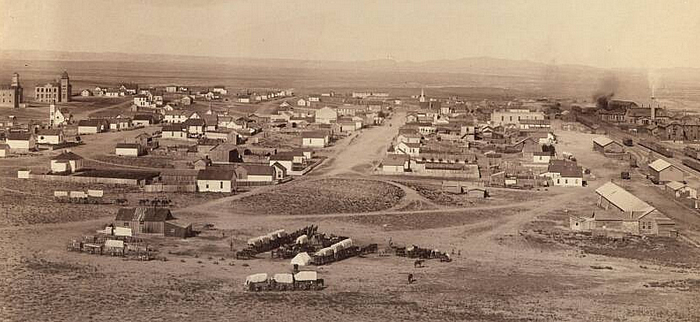 Rawlins, Wyoming 1892