Carbon County Museum Education - Discovery Programs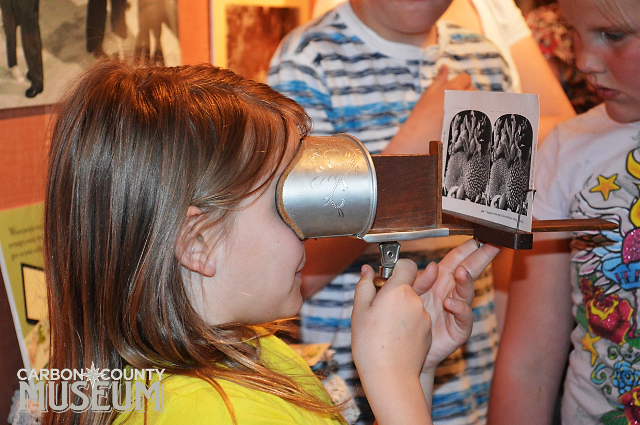 Carbon County Museum provides unique educational opportunities to present the history and culture of Wyoming's Carbon County in new and exciting ways. With special tours, standard-aligned school programs, and gallery activities, our Discovery Programs are designed to lead teachers, students, parents, and community members through the exciting world of Carbon County's diverse history.
Please contact the Carbon County Museum at (307) 328-2740 for more information, to schedule an appointment to review the programs or for other questions.
Using museum objects, these programs are designed to bring the hands-on experience of the museum into the classroom. Program packets include materials needed; sample lesson plans, activity suggestions; and listings for Social Studies, Language Arts, Mathematics, Science, and Fine Arts. Programs can be delivered by museum staff or checked out by the teacher for classroom use.
Museum tours allow for hands-on, personal experiences with Carbon County's history. The museum can accommodate tours of 20 people or fewer. Special accommodations may be made for larger groups or groups requiring special consideration.
So stop on in. You may find that our past will surprise you!
Designed to be used alone or in conjunction with museum tours, Discovery Gallery Activities allow students to become involved in the museum and its workings. Activities involve participatory and exploratory skill building.
Designed to prepare students for their upcoming museum visit and to follow-up and reflect on what they saw and learned. Activities intended to help students develop a better understanding of Carbon County history in the broader context of their studies.